You are currently viewing: Tunesmith Night
Tunesmith Night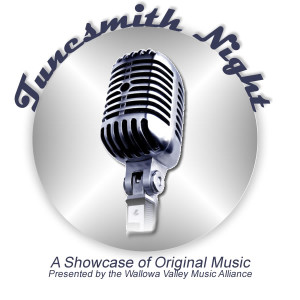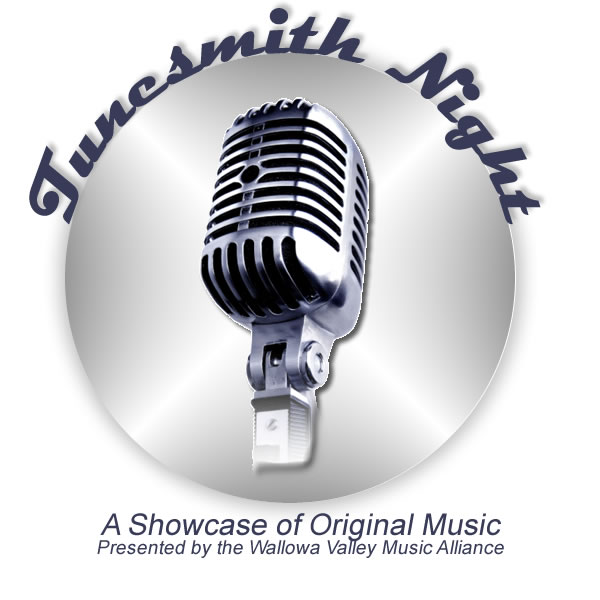 Tunesmith Night, Saturday, February 13, 2016 – 7PM
Lear's Main Street Grill, 111 W. Main, Enterprise, OR.
The Music Alliance continues its season of Tunesmith Night on Saturday, February 13, 2016 featuring songwriters Tara Howe, Eric Sinclair and Cooper Trail
Originating from folk and crossing many genres, Tara Howe's powerful voice and often haunting lyrics linger with the listener. Her strong rhythmic guitar creates the soundboard for the vocals to resonate through…sometimes whispering, sometimes screaming. Tara comes to us from Moscow, Idaho.
Eric Sinclair is one of the songwriters featured in the Wallowa County based band, Saigon County, Sinclair takes this opportunity to showcase some of his original material that the band has yet to add to its repertoire.
Cooper Trail is a recent Enterprise transplant from Moscow, Idaho. Since his last appearance at Tunesmith Night in 2012, this young songwriter has been honing the indie-folk-pop sound of his band, Misé. 2015 saw the release of the band's first full length album, 10 songs sewn of "mature, worldly folk…brimming with wise and soft-spoken lyrics" (Portals Blog).  More recently branching into rock and psych sounds, Misé will be on the road as electric quartet in 2016 following the release of their upcoming album, The Extraordinary O.K. Theater Variety Music Program. Listen to their music online here: http://woollyrecords.com/album/mis-little-mountain.
Tunesmith Night is presented in a round-robin format, with each musician playing a song, then the next taking a turn, creating an interesting and varied performance. Admission is $10 at the door or by season pass. Doors open at 6pm, music at 7pm, all ages welcome. As always, hosts Steve and Cathi Lear invite you to enjoy this superb music event, where patrons are encouraged to sample the delicious cuisine Lear's Main Street Grill has to offer, including a nice selection of beer, wine, and mixed drinks.
Upcoming Tunesmith Night Artists:
February 13 – Eric Sinclair, Cooper Trail, Tara Howe
March 12 – Simon Tucker, Carolyn Lochert, Joey Carper
April 9 – Andrew Esquibel, Steve Gibson, Lewi Longmire
May 14 – Heidi Muller, Caleb Samples, Steve Kinzie