You are currently viewing: Tunesmith Night
Tunesmith Night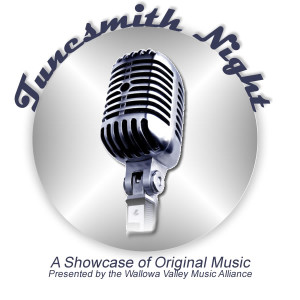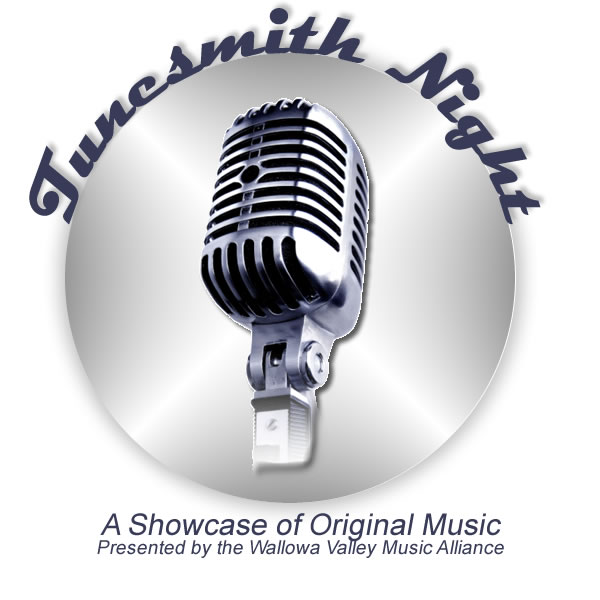 Tunesmith Night, Saturday, October 8, 2016 – 7PM
Stockman's Lounge, 111 W. Main, Enterprise, OR.
The Wallowa Valley Music Alliance is proud to announce the opening concert for 10th season of Tunesmith Night, a monthly showcase of original music. Saturday, October 8 show features Tara K Howe and Tom Drake, and Mike Mallory.
Tara K Howe is a singer-songwriter living in Moscow, Idaho. Originating from folk and crossing many genres, Tara has a powerful voice, and often haunting lyrics, backed by a strong resonant and rhythmic guitar.
From Moscow, Idaho, Tom Drake was born in the ancestral stomping grounds of Merle Haggard, John Steinbeck and Woody Guthrie, and raised all over the USA. Drake crafts songs to leap the canyon between the heart and head, the poet and roadhouse, the grapes of wrath, the red mud Mississippi back roads and the old West.
For Mike Mallory, the song is the thing. Mallory has been playing music professionally since age 15. That would be since, 1968. Early on, he discovered the songs of Bob Dylan, Townes Van Zandt, Mississippi John Hurt and realized the songs were what spoke to him. He is comfortable strapping on his Telecaster and turning up to 11 or finger picking his acoustic trying to imitate Mississippi John. "That is the beauty of the players my age, we did not realize there was a division between acoustic and electric music," says Mallory, who is a member of the La Grande alt-country/Americana band The Wasteland Kings, along with son Kris Mallory who is lead vocalist and main songwriter for the group. This is Mallory's third appearance at Tunesmith Night.
Tunesmith Night is presented in a round-robin format, with each musician playing a song, then the next taking a turn, creating an interesting and varied performance. Admission is $10 at the door or by season pass. Doors open at 6pm, music at 7pm, all ages welcome.
Rachel Esquibel, owner of the new Stockman's Lounge, formerly (Lear's Main Street Pub & Grill) says, "We're excited to be working with the Music Alliance on entertainment programming here."