You are currently viewing: Tunesmith Night
Tunesmith Night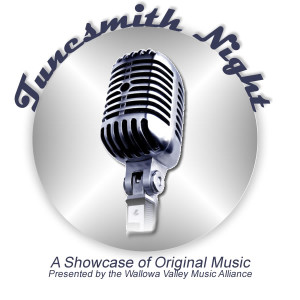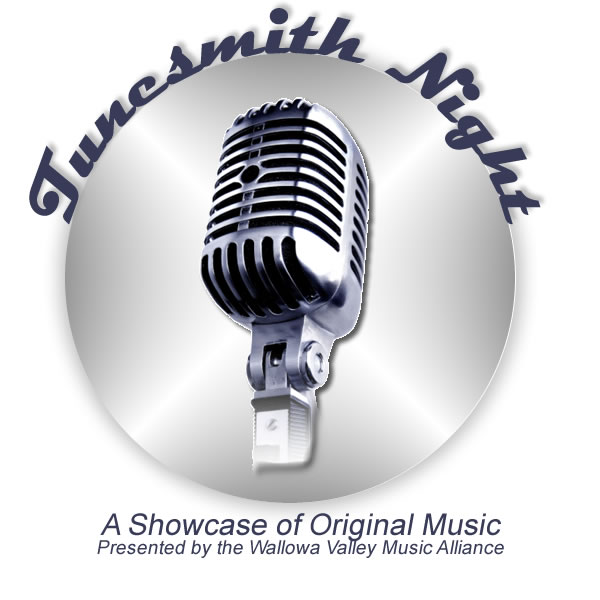 Tunesmith Night, Saturday, February 11, 2017 – 7PM
Stockman's Lounge, 111 W. Main, Enterprise, OR.
Our monthly songwriter showcase continues its tenth season on Saturday, February 11 with Elwood, Gregory Rawlins and Travis Ward.! Join us every second Saturday for Tunesmith Night at Stockman's (formerly Lear's) at 111 W. Main in Enterprise.
What is it that moves your soul? For Elwood it has always been the ever awe inspiring serenity and shear power of Mother Nature and you can feel it in his music. The trickle of a small stream, the roar of a thunder cloud, the pure silence of meadow lit by the coming of the sun….it's these things that sit at the very core of Elwood's music. Elwood has had the honor of sharing the stage with bands such as Simon Tucker, Tim Snider, Michael Kirkpatrick, Kory Quinn, Left Coast Country, many more.
Beginning in 2006, Gregory Rawlins began releasing albums. First with Seattle-based Sons of Guns, then self-recorded solo material, and eventually among the La Grande psychedelic rock quartet, Catskills. All told, Rawlins has had his hand in ten full-length albums in the last decade, ranging from pensive and minimalist folk tunes, to driving, amped-up Americana, to all out mind-bending 17-minute compositions alongside bandmates Wayne Marvin Callahan, Andy Steele, and Jeff Grammer. Though known for his penchant to depart from mainstream music entirely, the keen and incisive lyricism is perhaps Rawlins' best attribute– as it always manages to present an old idea through a fresh, poetic lens– unabashedly unrefined and wild. If these songs belong at the Smithsonian, they'd most likely reside out front on a stand where an old sailor vends apple pie, baseballs and hatchets.
"The songs of Gregory Rawlins combine engaging storytelling with sharply focused visual imagery, drawing the listener into a shared world of intensely-held emotions. Performed with an eclectic ingenuity and an unconventional approach to instruments, a live performance is not to be missed."  – Greg Harness, KRBX Radio Boise
Travis Ward's music is influenced by old time hillbilly music–blues, Appalachian, dustbowl—and his original and traditional songs cross those boundaries often. With steel guitars and banjos in tow, Ward, based in Boise, has traveled the U.S. and Great Britain spreading his version of folk music to any open ears, as a solo artist and with the band Hillfolk Noir. The Idaho Statesman says "Too authentic to be considered alt anything. Ward is an evocative, charismatic singer-songwriter who embraces diverse shards of Americana. Time-warped kaleidoscopes —sparse, historically reverent and pretty terrific."

Tunesmith Night is presented in a round-robin format, with each musician playing a song, then the next taking a turn, creating an interesting and varied performance. Admission is $10 at the door or by season pass. Doors open at 6pm, music at 7pm, all ages welcome.
Upcoming Tunesmith Night Artists:
Mar 11—Ashleigh Flynn, Willie Carmichael, Dennis McGregor
Apr 8—Carl Solomon, Ivy Ross Ricci, Malachi Graham
May 13—Tracy Spring, Matt Cadenelli, Lewi Longmire