You are currently viewing: Tunesmith Night
Tunesmith Night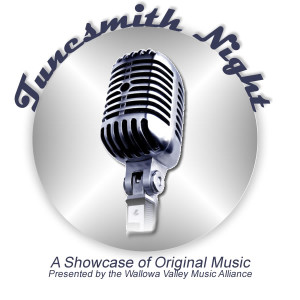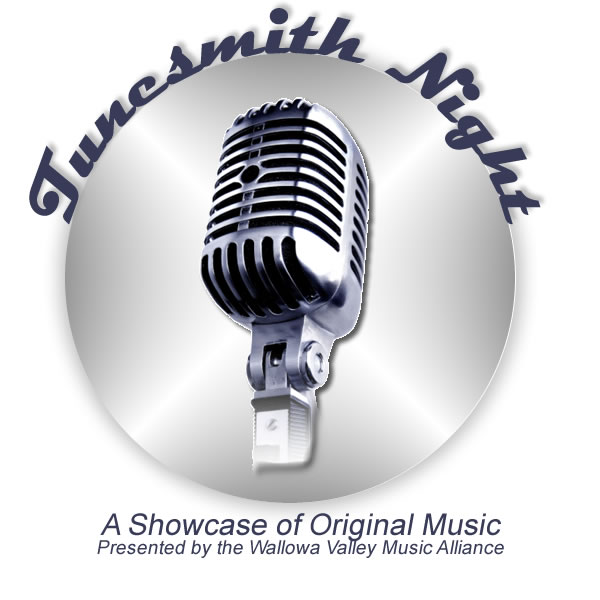 Tunesmith Night, Saturday,November 12, 2016 – 7PM
Stockman's Lounge, 111 W. Main, Enterprise, OR.
The Wallowa Valley Music Alliance presents its 10th season of Tunesmith Night, a monthly showcase of original music. Saturday, November 12 we feature songwriters Tracy Morrison, Otis Lotus, and Joey Carper  (replacing previously announced Edmund Wayne).
Tracy Morrison is a Boise based songwriter. Her songs are strongly rooted in traditional American music, combining old time feel with bluesy flavor.  Her writing compares to the likes of Townes Van Zandt or John Prine. She paints a western canvas with real historical characters, sweeping waltzes and love ballads. Her voice sings somewhere between Gillian Welch and Natalie Merchant, a clear, natural voice that is known to silence audiences.
Otis Lotus (a.k.a. Adam Nilsson) was one of our finalists in the inaugural TR Ritchie Songwriting Contest at Juniper Jam this past year. He weaves melody and lyrics into narratives that penetrate human mystery.  His fresh songs strike familiar chords in new ways—at once unsettling and soothing in the starkness of their truth and the subtlety of their content. He makes his home in Baker City.
Wallowa County's own Joey Carper has been immersed in music all of his life. While still in high school, he played drums for the original rock-blues-Americana group The Alibis, and local heavy metal band Stone Orchard. He also drummed for Vice Verse Us, a rock group in Houston, Texas, and with Northwest favorites Bitterroot and Kory Quinn for their mash-up tours as Lowdown Whiskey Rebels. He started developing skills on guitar, experimenting with open tunings and intricate rhythms, adding vivid image-laden lyrics to that natural groove. His voice is full of passion, warmth and edge, and the depth of his writing belies his youthful age.
Tunesmith Night is presented in a round-robin format, with each musician playing a song, then the next taking a turn, creating an interesting and varied performance. Admission is $10 at the door or by season pass. Doors open at 6pm, music at 7pm, all ages welcome.
Rachel Esquibel, owner of the new Stockman's Lounge, formerly (Lear's Main Street Pub & Grill) says, "We're excited to be working with the Music Alliance on entertainment programming here."
Upcoming Tunesmith Night Artists:
Dec 10—Nevada Sowle, Wayne Callahan, McKenzie Lindsey
Jan 14—Marshall McLean, Bart Budwig, Kory Quinn
Feb 11—Colton Elwood Haney, Travis Ward, Gregory Rawlins
Mar 11—Ashleigh Flynn, Willie Carmichael, Dennis McGregor
Apr 8—Carl Solomon, Ivy Ross Ricci, Malachi Graham
May 13—Tracy Spring, Matt Cadenelli, Lewi Longmire